Central Park is more than just a place to work
The campus provides the perfect balance between work and social lifestyles. The campus includes a mix of residential apartments and office accommodation. The residential component gives the campus a constant level of activity coming to and from Central Park, providing a vibrant and lively campus for all occupiers.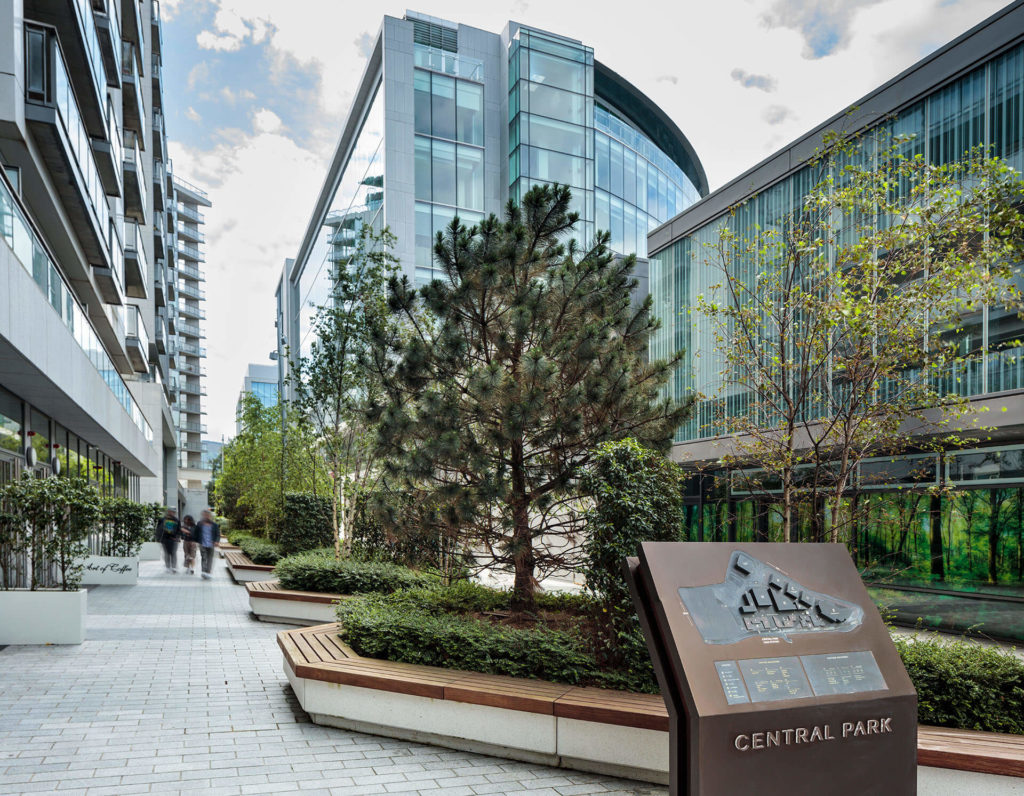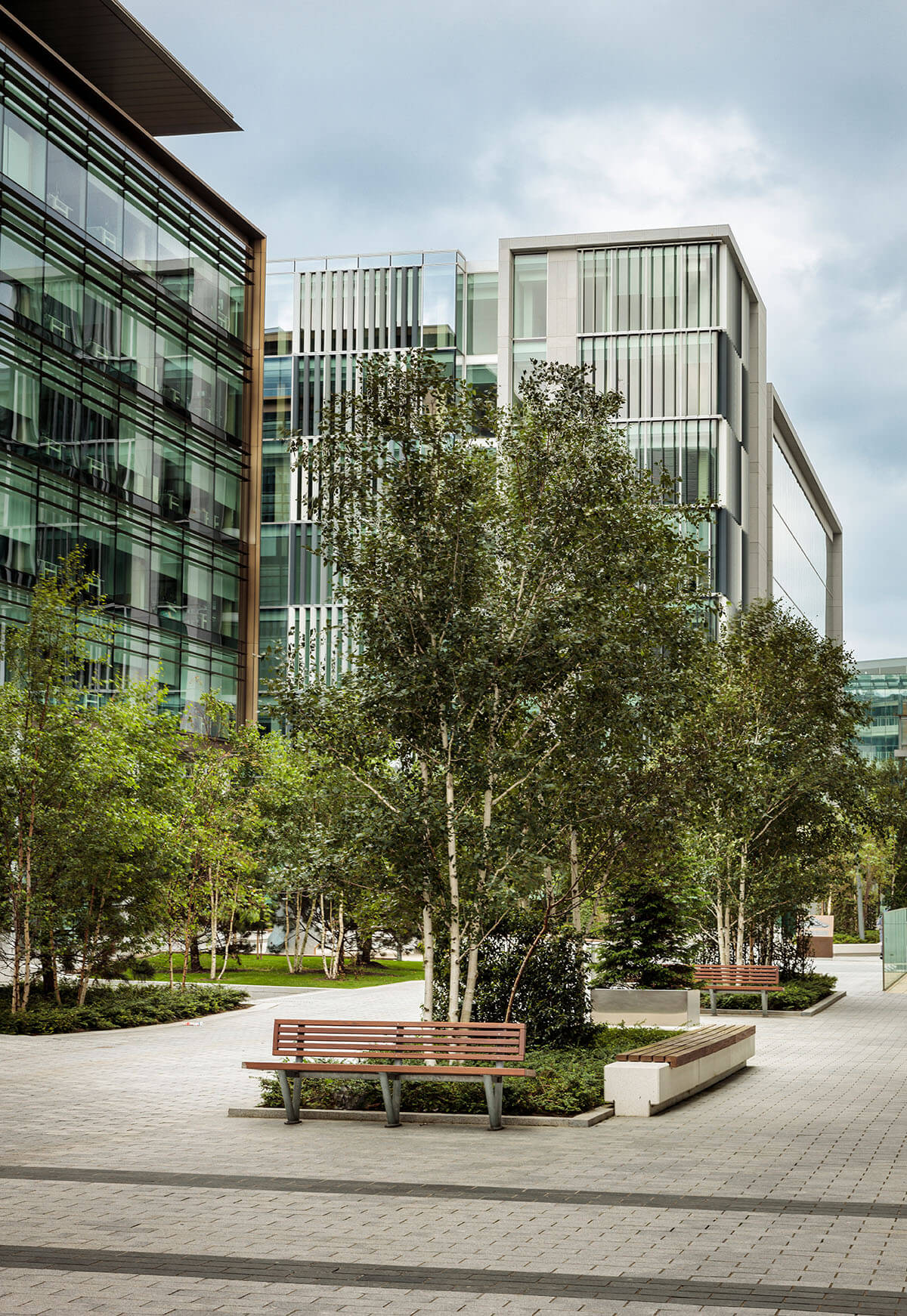 Placemaking
Central Park is committed to creating an attractive and sustainable environment to work and live in. In 2015, the Live Work Grow (LWG) programme was introduced to Central Park, with the sole purpose of transforming the Park's professional work environment into a warm and welcoming community. The programme has helped people working in Central Park to connect, grow and make the most of their time here.
This has been achieved through professionally designed landscaping, seating, signage and a sculpture specially made for the plaza which are all incorporated with the events held on site.
The Metropopolis Sculpture by Rachel Joynt and Remco De Fouw emphasised the importance of a gathering place. The integrated seating provides performance space and areas where people could meet, rest and lunch. At the same time, easily understood and visually attractive signage has also added to the sense of place. The most recent installation of public Wi-Fi available outdoors provides yet another incentive to spend more time outdoors, further promoting wellness for all tenants.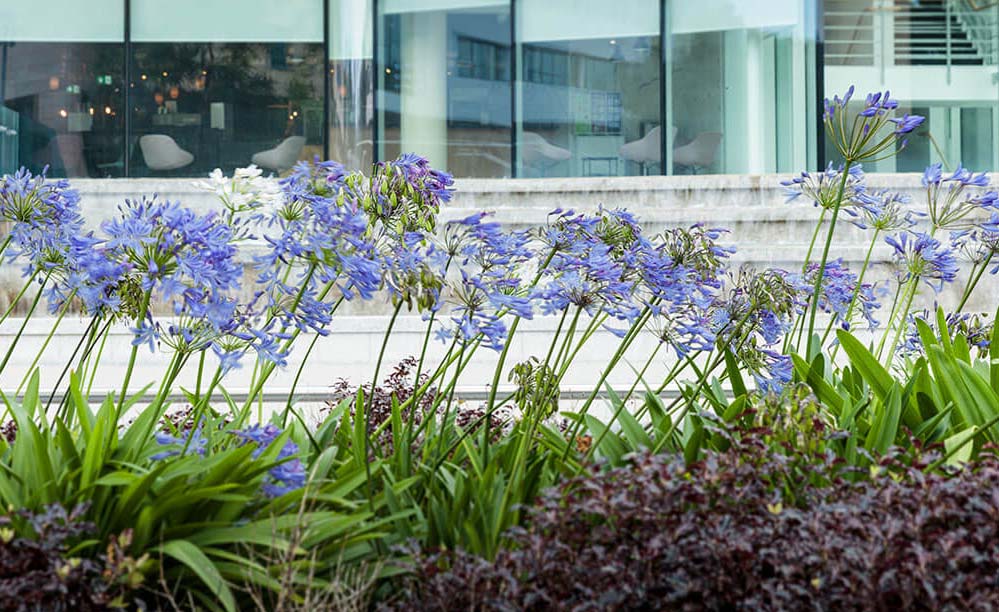 AT A GLANCE
BUILDING G, CENTRAL PARK
Floors 5, 6 & 7 available immediately
BETTER THAN EVER
Extensive upgrade to Building G's office space, common areas and atrium
PREMIUM LOCATION
Central Park is one of Dublin's most prestigious office & residential campuses
HIGH CONNECTIVITY
Adjacent to the M50 motorway, with a dedicated Green Line Luas Light Rail station, bus stops and ample underground car parking.
EXCELLENT AMENITIES
On-site and nearby amenities include restaurants, cafes, shopping centres, golf courses, childcare and more
A VIBRANT COMMUNITY
Placemaking initiatives combined with Central Park's 'Live Work Grow' programme create a sense of community for occupiers