BETTER
THAN
EVER
Building G offers three floors of fully upgraded accommodation ranging from 23,887 sq.ft to 76,053 sq.ft.
Building G is an 8-storey Building G is an 8-storey office building extending to approximately 180,000 sq.ft. (G.I.A), occupying a prominent position in Central Park. The building is currently multi-let and is home to well-known occupiers such as Mainstream Renewable Power, Sage & Salesforce.
The top three floors in Building G can provide accommodation from 23,887 sq.ft to 76,053 sq.ft. All three floors have been completely upgraded along with the lift lobbies, reception, toilets and the atrium area.
The building benefits from a unique design with a curved façade, providing occupiers with excellent views. Each floor is designed around the central atrium, keeping occupier wellness and flexibility in mind.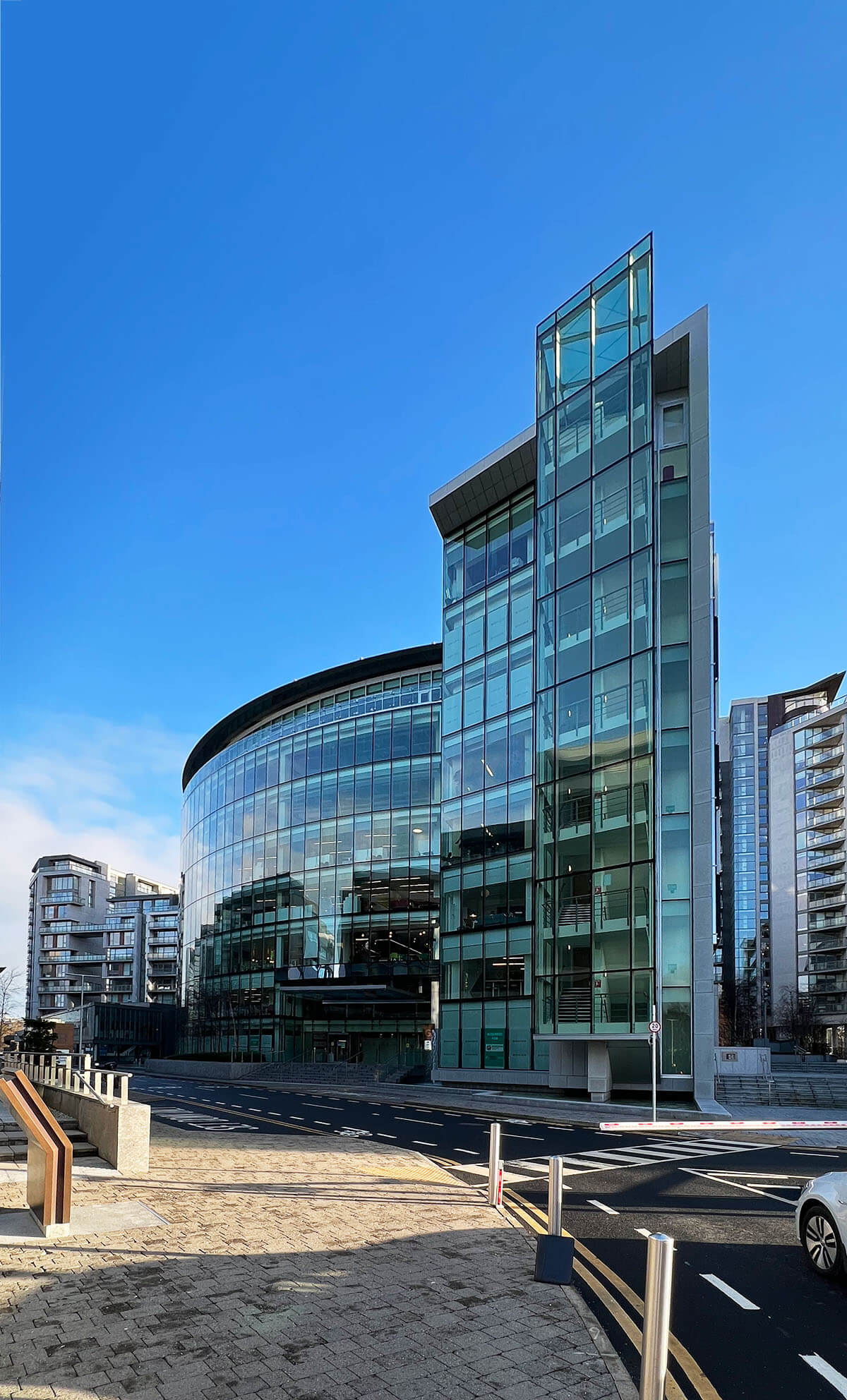 SPECIFICATIONS
Building G Central Park is fitted to the highest specification
New entrance gates with key card access to enter the lobby
New seating areas to encourage collaboration
Touchless entry at the main revolving doors
Raised access floors with power
17 showers and ample lockers
Plastered and painted walls
Metal suspended ceiling tiles
Energy efficient LED lighting
Four-pipe fan coil air conditioning
High quality common areas
Secure basement car parking
75 bicycle parking spaces
SUSTAINABILITY
Henderson Park acknowledges the importance of sustainability and continues to improve the green status of their portfolio. For companies in Building G that are required to prepare Environmental Social Governance reports, Henderson Park have implemented ZiggyTec's meter readers that read and upload energy and water usage data automatically.
The upgraded office floors are targeting a BER B2 rating. In addition, Henderson Park have recently deployed the "Buildings Alive" energy management system. This has helped building managers to identify inefficiencies in plant and equipment.
Henderson Park continues to improve the tenant wellness in their buildings. Building G benefits from a remodeled reception and improved tenant amenities. Building G follows The Green Transport Initiative with new showers, changing room and secure bicycle parking facilities.
Target BER
ZiggyTec
meter readers
FLOOR PLANS
Building G offers three floors of fully upgraded accommodation ranging from 23,887 sq.ft to 76,053 sq.ft.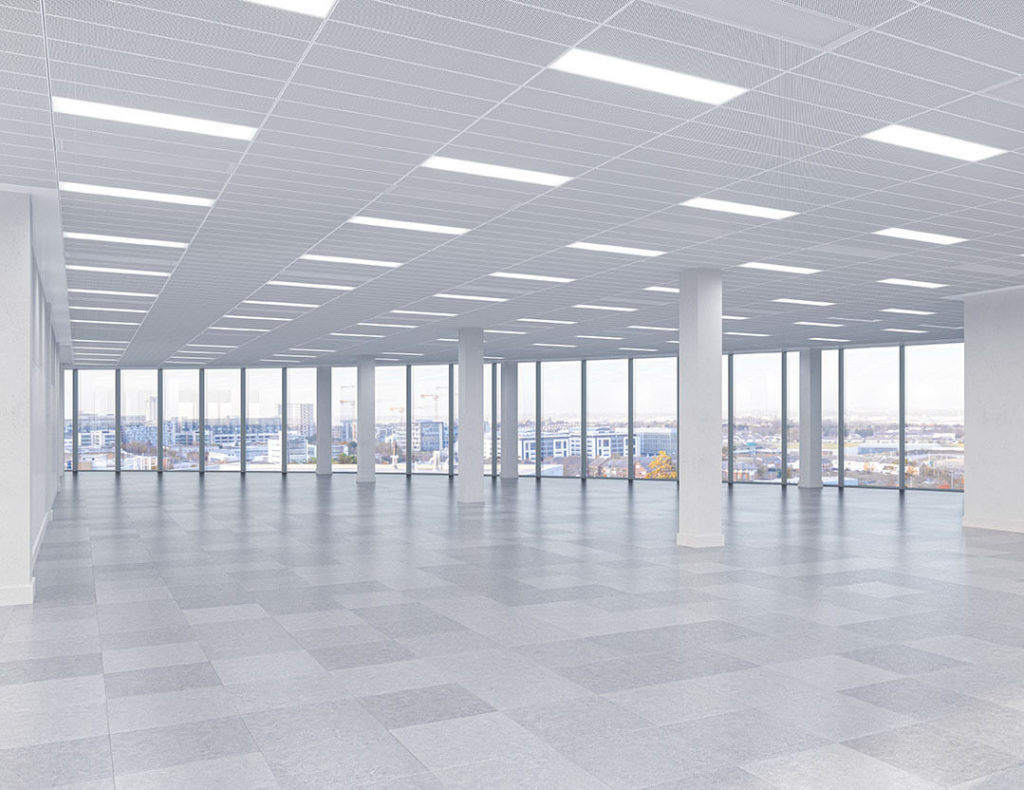 SCHEDULE OF ACCOMMODATION
| | |
| --- | --- |
| 5th floor | 26,081 sq.ft | 2,423 sq.m |
| 6th floor | 26,085 sq.ft. | 2,424 sq.m |
| 7th floor | 23,887 sq.ft (2,219 sq.m) with a terrace area of 1,425 sq.ft (132 sq.m) |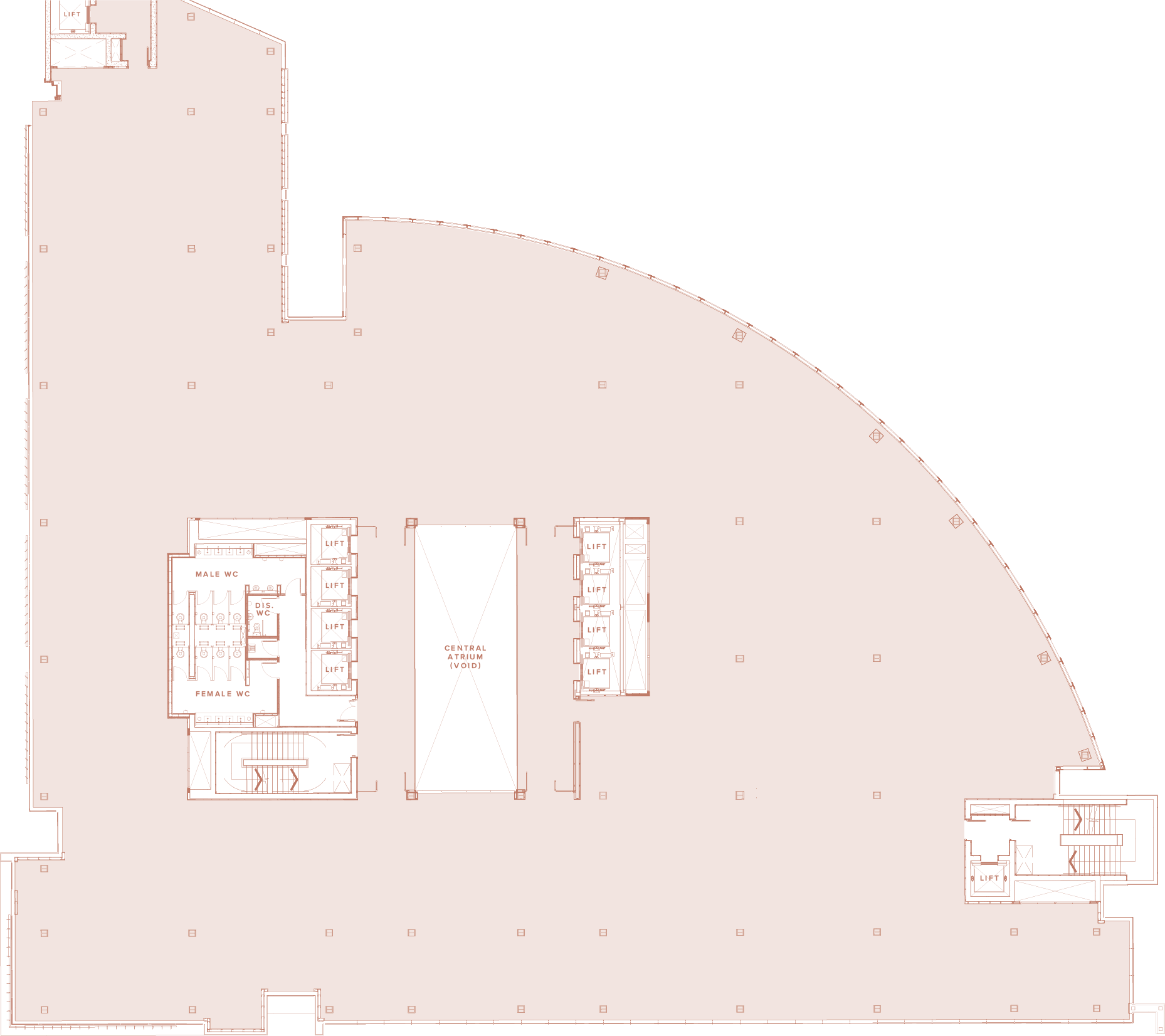 5th FLOOR
26,081 sq.ft | 2,423 sq.m
6th FLOOR
26,085 sq.ft. | 2,424 sq.m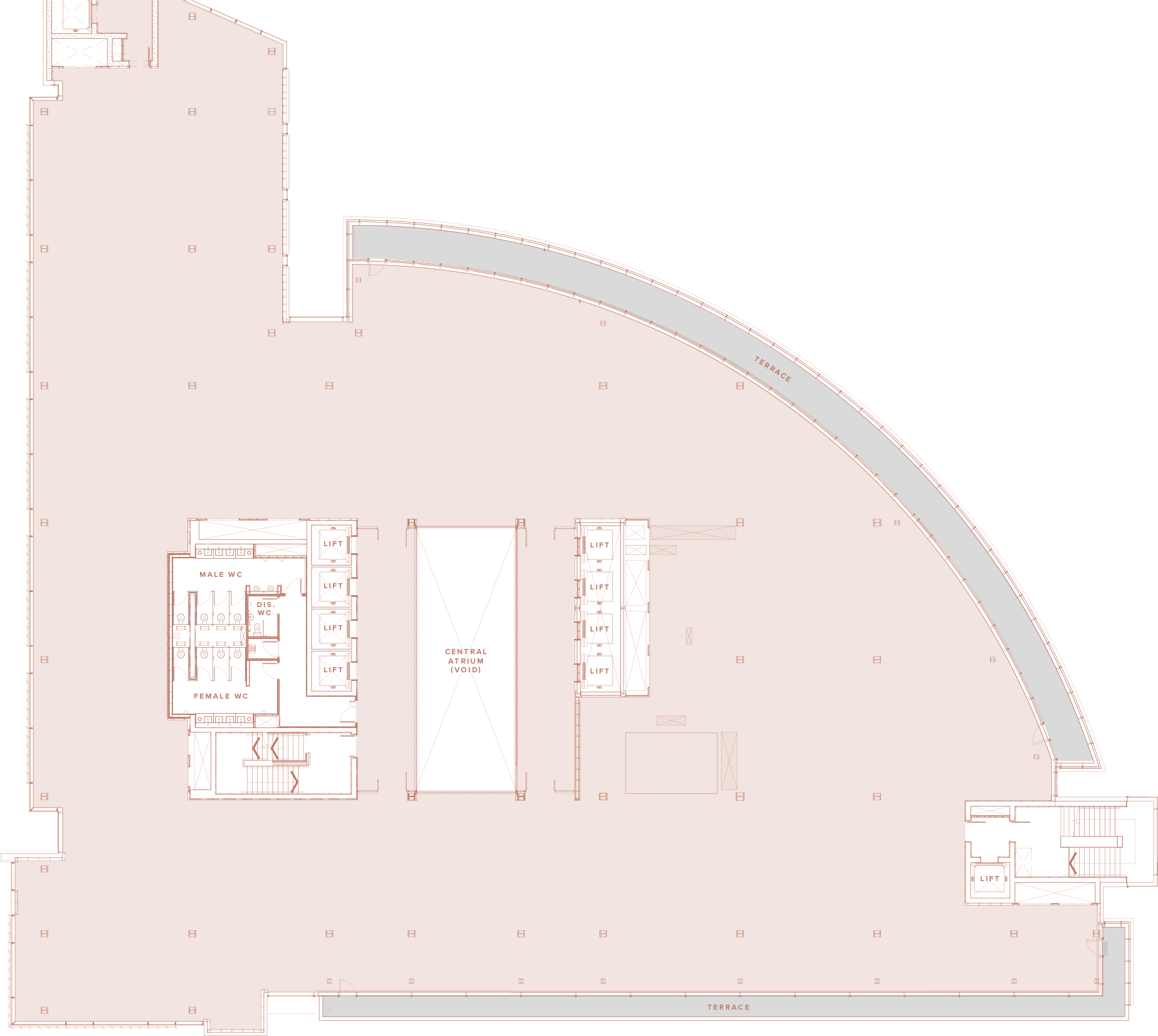 7th FLOOR
23,887 sq.ft (2,219 sq.m) with a balcony of 1,425 sq.ft (132 sq.m)